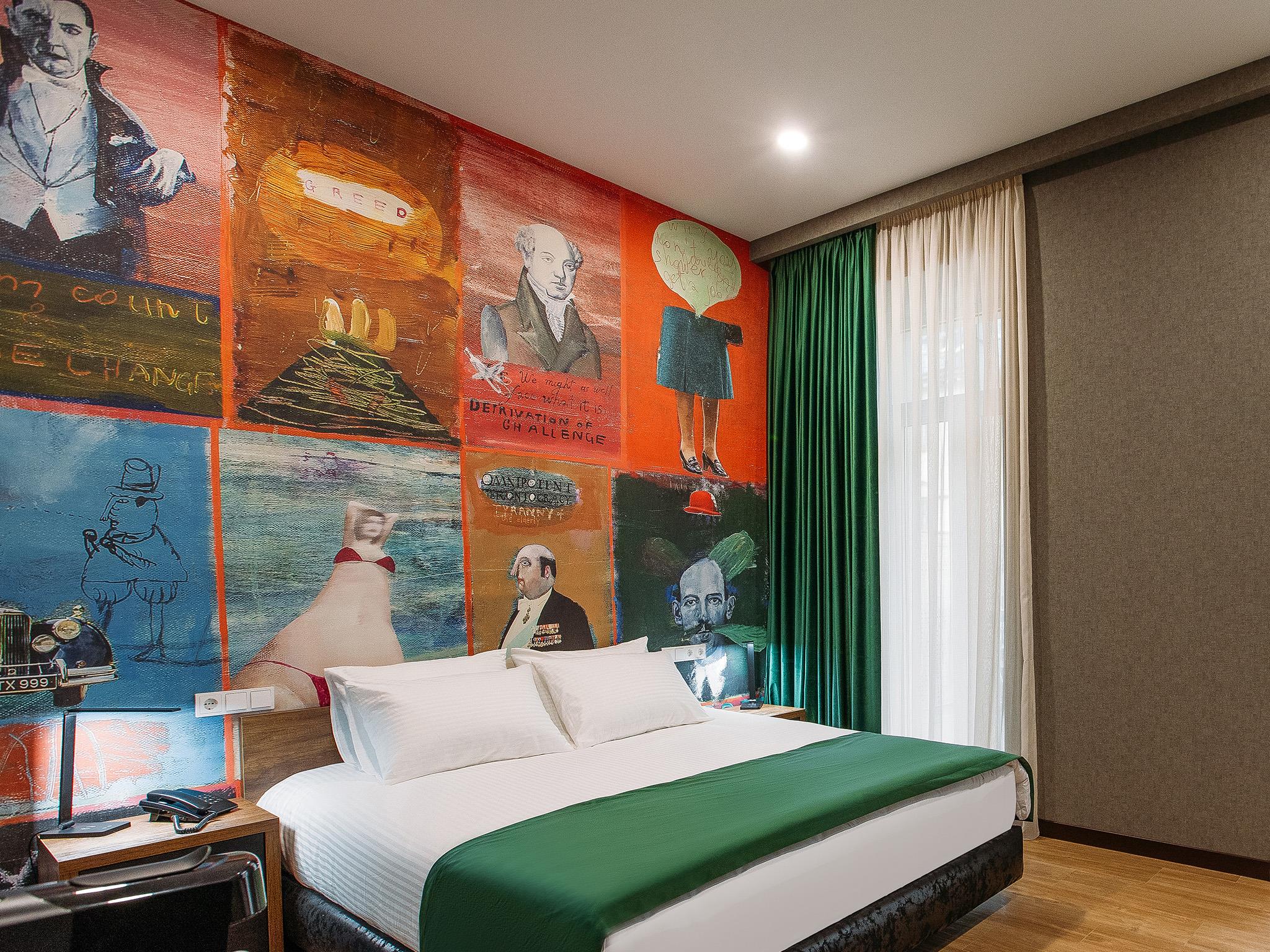 "
Theory Hotel aims to bring rich and diverse cosmopolitan culture of its founders to this wonderful property located at Freedom Square, in the heart of Tbilisi. Hotel's backyard is Old Tbilisi - very charismatic, warm, charming, romantic and lively area beloved by the locals and visitors. The hotel, within short walking distance, is surrounded by the extraordinary beauty of ancient churches, historical buildings, shops, restaurants, bars, monuments and museums.

Upon entering this modern designer hotel, you will immediately sense the harmony between the luxurious materials and purpose, which will undoubtedly give you a sense of the home you always wanted. Each detail, visible or hidden, has been passionately chosen and crafted by the owner. Each room deserves a visit as each of them offer an unexpected contemporary twist. All guest rooms are different and are adorned by the full wall sized reproductions of world famous artist Konstantin Bessmertny. Each scene has been individually selected by the artist himself, who shares friendship, vision and passion for creating an exciting experience with the owner.
"
Contemporary interior sets the stage for the creative culinary of international standard paired with Georgian imagination.

Selected tables, bar tops and shelves are made from reclaimed wood and are just mesmerizing.

Lounge is available for peaceful and joyous consumption of drinks in highest quality leather club chairs and sofas. Ten meter long bar top created from reclaimed wood and pigments is simply awe-inspiring. Due to its large size, it was created and crafted on site. Building is fitted out with ceramic tiles from the world's best manufacturer in Italy and famous lifestyle brand Diesel.

Guest can enjoy unobstructed views of Old Tbilisi from the roof top terrace as well.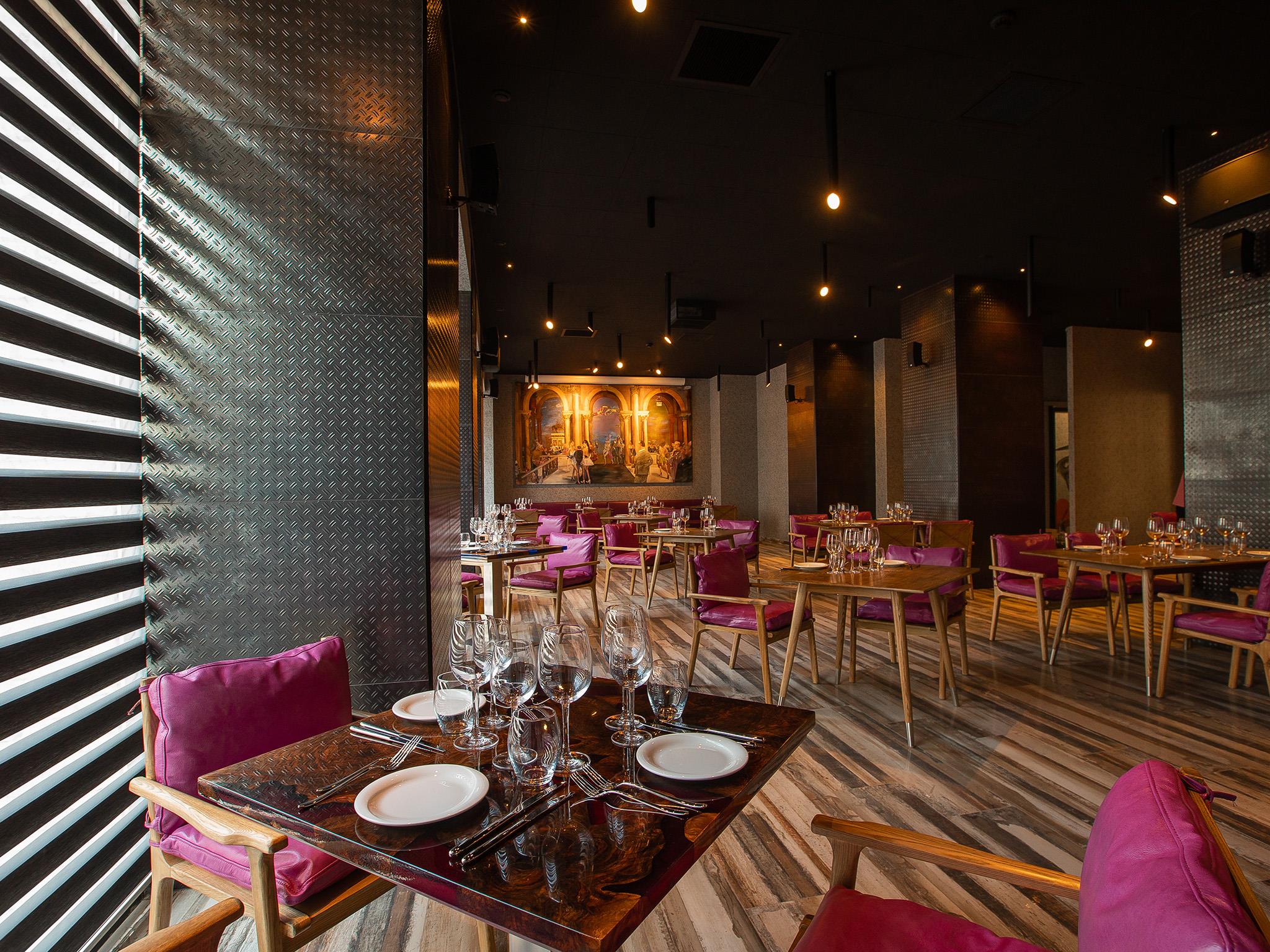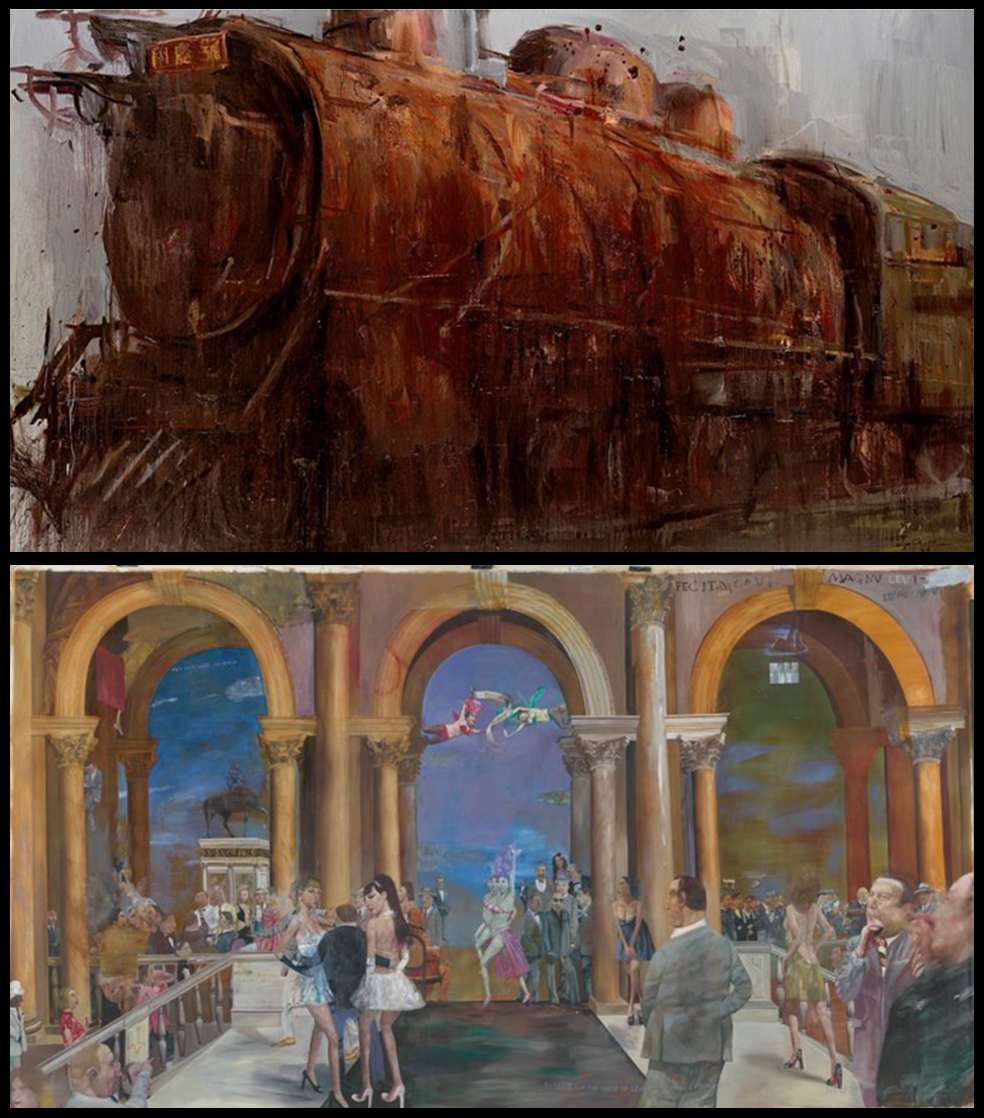 "
Property is showcasing amazing art of prominent artist from Macao Konstantin Bessmertny. His style is unmistakable and describing them with words cannot do justice to the drawings. One must see in person. Each guestroom features full wall sized reproduction of works selected by artist personally for this project. Restaurant, the main public area, features one Konstantin's epic masterpieces "Remake: In The House Of Levi After Paolo Veronese".

Restaurant also features large canvas painting "National Celebration". This is a monumental piece of another acclaimed Chinese artist Cui Guotai.
"
The rooms are extremely comfortable, equipped with warm and precious materials. This passion for detail contributes to the harmonious and tranquil atmosphere, which transforms each room into a pleasant refuge within the bustling city of Tbilisi in a place where guests can relax after a productive business day or hours spent touring and admiring many beautiful artistic and architectural sites in the city.

Each bedroom at Theory Hotel has been individually designed in a fresh concept mixing history, precious fabrics, original prints and paintings.

Rooms are light and comfortable and well-appointed with a writing desk, wireless and wired internet access, flat screen smart TVs enabled for device mirroring.